Total Prep Time: 10 minutes
Total Cook Time: 20 minutes
Ingredients
2 tbs olive or vegetable oil
1 small onion
1/2" of diced ginger
2 garlic cloves (minced)
3 bell peppers (green, red, yellow)
3 carrots
1 1/2c diced kale, stem removed
1 can coconut milk
2 tbs red curry paste
Directions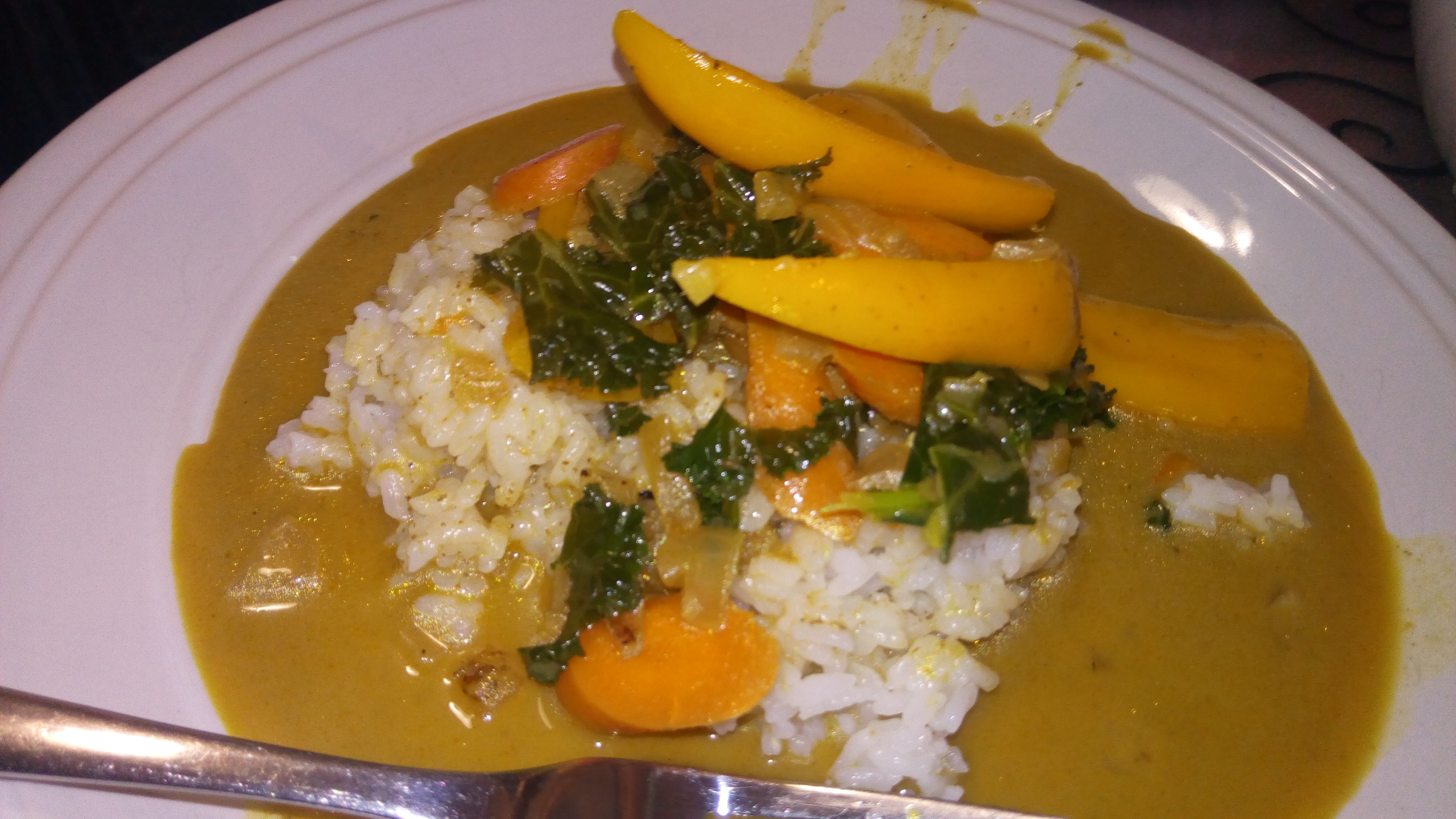 Start by chopping up all your veggies -when you start cooking you don't want to be running back and forth from the cutting board to the stove.
Dice the onion
Chop the carrot up into 1/4" thick diagonal slices
Chop the bell peppers into 2" long strips
Remove the kale leaf from the stem and dice the kale into bite sized pieces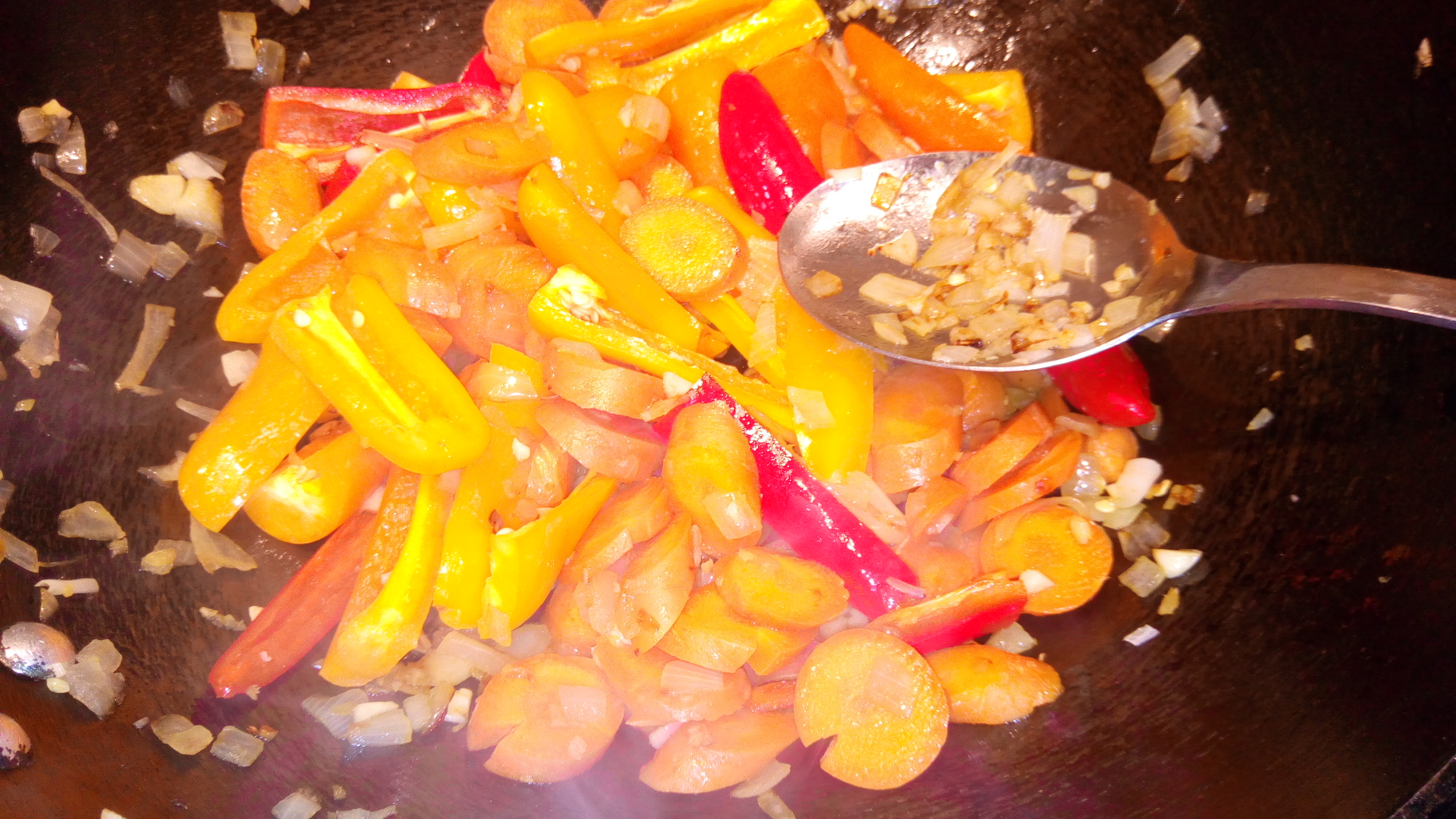 Add the carrots, kale and coconut milk. Bring to a boil then set it to simmer for 5 to 10 minutes or until the carrots are soft enough to your liking.